Welcome to MoeDesigns!
At MoeDesigns we create high quality, highly customizable Joomla components and modules. We strive to achieve 100% customer satisfaction because we know that our customers are the most important part of our business. Beyond creating quality Joomla components and modules we also offer services such as Joomla Installation, Joomla Upgrades, and just about any other Joomla or CMS service you could need. Below are a few examples of our MoeScroll Joomla scroller and MoeFade our Joomla article fader.
MoeScroll Advanced - Scroll your Joomla Articles!
Is your website motionless and bland? Need something to help get the attention of your visitors? No one likes overbearing flashy banners. How about an eye catching joomla article scroller with multiple transition effects? MoeScroll can provide your users with useful information without taking up valuable real estate on your site. With MoeScroll, installation and setup can take under 5 minutes and your site will be looking better in no time!

With MoeScroll Advanced you can scroll virtually any HTML, formatted text, CSS styled content, images, you name it, you can scroll it. Because MoeScroll uses Joomla's articles, editing content is a snap with the WYSIWYG editor. Use it to display a product list like we have on our sidebar, or use it to scroll your forum rules or your latest news. Installation is a snap. Setup is a breeze. In no time your site can be much more eye-catching!

Choose from many different transition effects such as, Bounce, Elastic, Fading and more! MoeScroll Advanced lets you scroll your content in any direction with complete control over how the content is presented to your users. Pull a singe article, multiple articles, category, multiple categories, section or multiple sections. The possibilities are endless and the results are spectacular!

Compatible with K2 CCK

100% CSS Stylable

MultipleTransition Effects

Native Joomla 1.5 Module

Navigation system

XHTML Valid!

Joomla's premiere article scroller just got even better! With the release of v1.7.12 we are proud to offer integration with the widely used k2 Content component! k2 is an amazing component that adds all the missing features for content management to Joomla 1.5. If you have not used it, check it out at www.getk2.org. MoeScroll Advanced now links up with the k2 system to give you the most powerful content scroller every released for Joomla! You can scroll not just your K2 articles, but your extra fields and the images linked to your articles.
MoeFade - Joomla Article Fader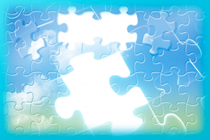 MoeFade is a great Joomla article fader that allows you to display many articles while taking up very little space on your site.  Offering more content to your visitors without overloading them should be the number one goal of any web site.  MoeFade can help bring your visitors the information they need without throwing it at them all at once.  Why not try Moefade today and bring some life to your site.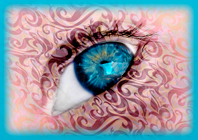 The best way to keep a visitor on your site is to have a simple yet eye catching layout.  MoeFade can break up a bland site by offering a smooth transition between articles that will supply your visitors with valuable information in an eye catching way.  Getting visitors to your site is hard enough, keeping them there can now be easier than ever.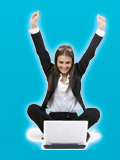 100% CSS Stylable

Smooth Fading Transition

Native Joomla 1.5 Module

Navigation system

XHTML Valid!